You're running various ads to drive traffic to your store. The daily footfall of your online store is also considerable. But when it comes to how many of those visitors turn into subscribers or customers, your eCommerce conversion rate is low. But you're not alone and in this article, we're discussing why this happens despite offering the best of deals!
According to WordStream, the overall conversion rate in the eCommerce industry is about 2.35%. The top 25% of companies convert at 5.31% and the top 10% convert at 11.45%. Yes, even global brands like Nine West and Kirkland's have to continually reinvent their eCommerce stack to combat the low conversions.
Now there are different reasons why stores see low eCommerce conversion rates. But here are the ones causing maximum damage.
Why is your eCommerce conversion rate low?
1. Your competitors are advertising on your site 
Believe it or not, what you think your store looks like to the shopper is very different from what the shopper actually sees. This difference is caused by the adware that gets injected onto your site on the consumer browser.
The adware shows up on your site in the form of competitor ads, price comparison popups, spam promotion popups, affiliate and cashback ads from other sites and sometimes even adult content. They're all targeted at doing only two things – hijacking the online customer journey of the shopper and luring them to another site. Which is often the competitor!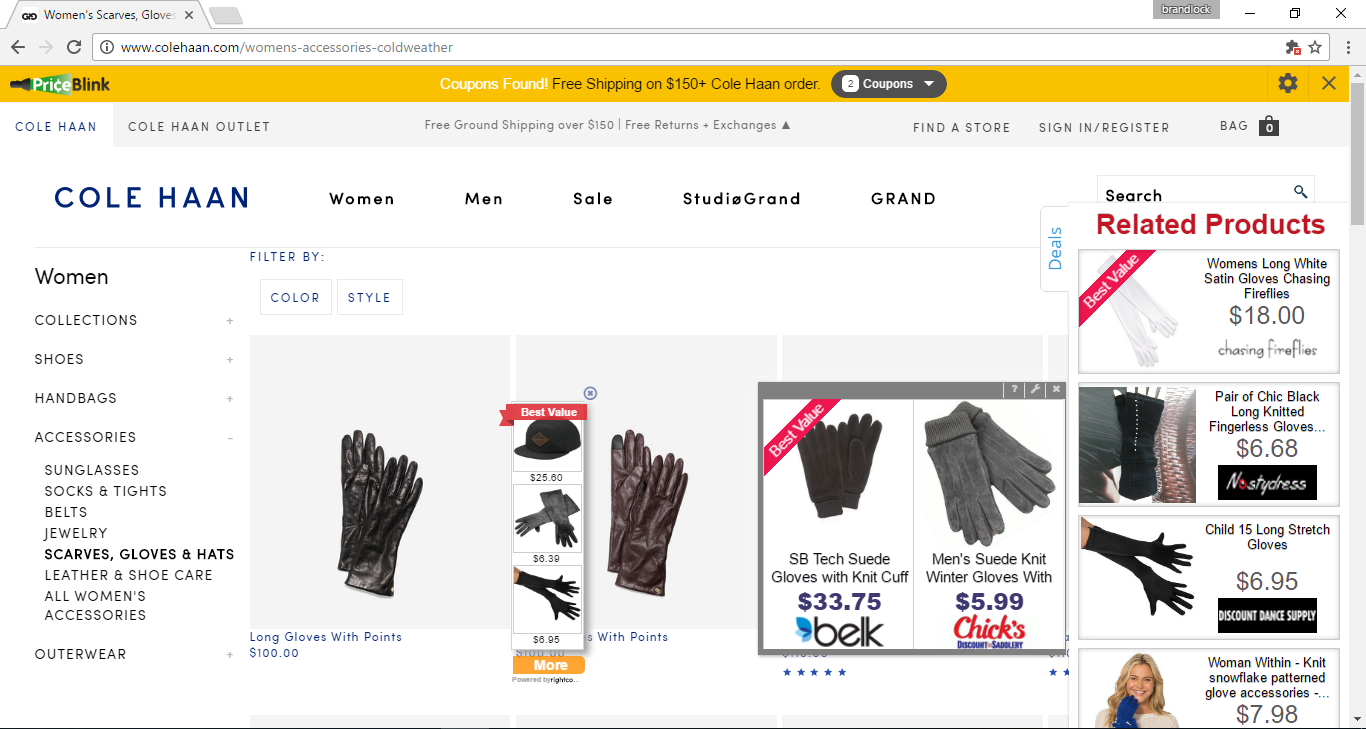 Globals brands noticed a whopping 11% of their traffic being exposed to these unauthorized ads. The worst part of it all? They didn't know about these ads and none of their shoppers ever complained about it. The stores just kept losing sales.
What can you do? 
Prevent customer journey hijacking by preventing these unauthorized ads from showing up. Using BrandLock Shield you can monitor over 12,000+ adware strains on a daily basis, categorize and predict the distractions they may inject onto your site. It then proactively removes these ads before they even show up, increasing conversion rates by almost 16% for some stores.
2. Your discounts and offers are not easily accessible 
A typical online store gets different types of shoppers, but the most common type is the price-sensitive shopper. According to Fashion United, affluent shoppers are price-driven and discount-driven. The survey found 42% of affluent shoppers frequently purchasing from discount retailers. Only 27% shopped from full-price retailers and 36% of the respondents said their discount shopping has increased over time.
So a very common and obvious reason for your store to have a low eCommerce conversion rate is your discounts not being visible, or easily accessible. You can't expect a shopper to find the products they want to purchase and then go about hunting for coupons. They want to make a purchase there and then, and fast.
What can you do?
There are two ways of converting price-sensitive shoppers.
One way is to make sure your coupons and discounts are clearly visible by using a promotional banner on your home page, a static bar banner across all your pages, at checkout and using a time-sensitive or an exit-intent popup. Some great tools for these are the Hello Bar, OptinMonster, OptiMonk, and WooHoo.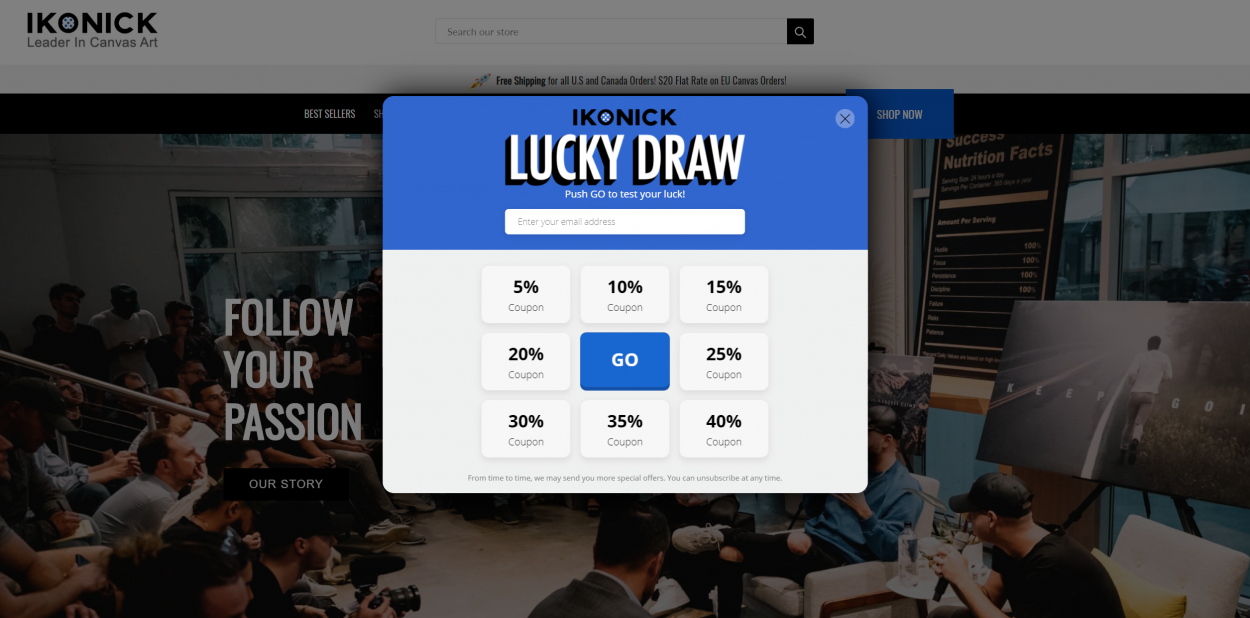 While using these tactics has proven to increase the eCommerce conversion rate, it makes your discount coupons visible to all the shoppers that reach your store – even those who aren't price-sensitive. That's where the second tactic comes into play.
BrandLock Engage maps the shopper's interaction with your site. It identifies when the shopper moves from the checkout page to the search engine or the affiliate sites to look for coupons. It notes when they try to use coupons from other sites that may be invalid. Engage then retargets this identified price-sensitive shopper with an engagement window that displays all the ongoing coupons.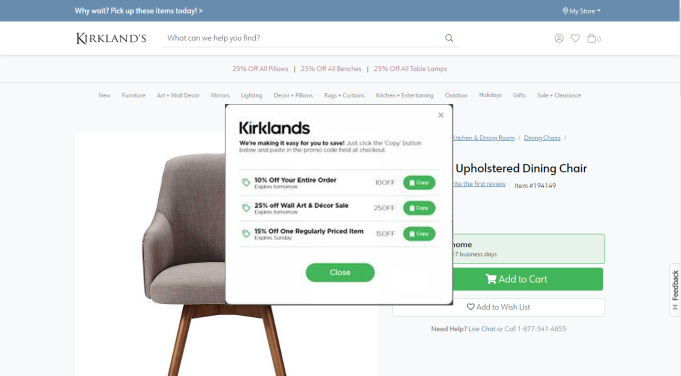 3. Your product pages are not interactive 
Gone are those days when high-resolution product images were more than enough to convert different types of shoppers. The modern shopper now expects your store to understand their need to make an informed purchase.
By informed we mean going beyond adding product images from all angles. It means investing enough time into writing product descriptions, clearly describing why and how the product can or should be used, and adding more dimension to the product visuals.
What can you do? 
Apart from product images, invest in videos that give a 360-degree view of the product to the shopper. Take it a step beyond by adding 3D models to your product pages that make it more interactive and engaging to increase the eCommerce conversion rate. Webrotate 360 helps you create interactive 3D CAD and 360 product photography in minutes. As VentureBeat states, 3D technology is a must-have for eCommerce today.
4. Your search functionality is old 
The millennial shopper is known for wanting to make purchases on the go. They seek stores that enable easy shopping for them. Right from the time your site loads, they want to be able to reach the product they're looking for as soon as possible and make the purchase as quickly. A lot of this shopper journey depends on the search functionality you offer – especially when it comes to mobile shoppers.
The mobile shopper doesn't have the patience to type in multiple words that describe a product they saw on Instagram. They're going to lose hope after a few tries.
What can you do?
Improve your site search by enabling voice and image search. Voice search would enable them to simply speak the words that describe the product they are looking for and match the words to the products cataloged on the store.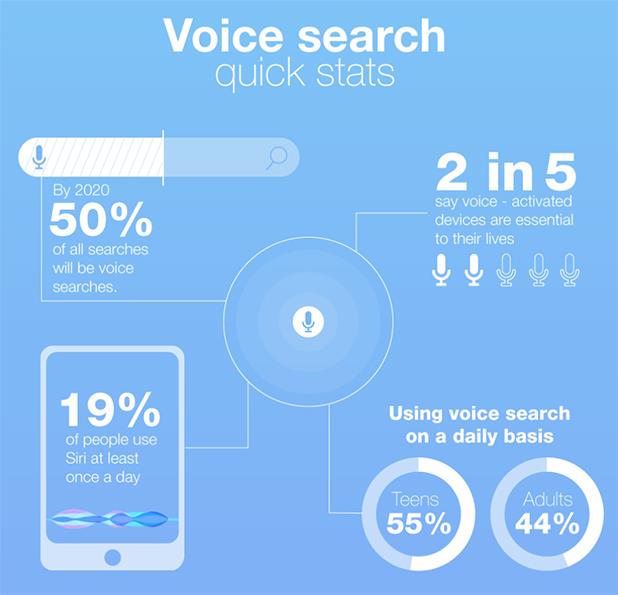 Similarly, an image search would further make it easier for shoppers to go from taking inspiration from an Instagram post to purchasing the product. Tools like Syte.ai are making this possible. Once the shopper uploads an image, it uses artificial intelligence to match its characteristics to the products listed on the store.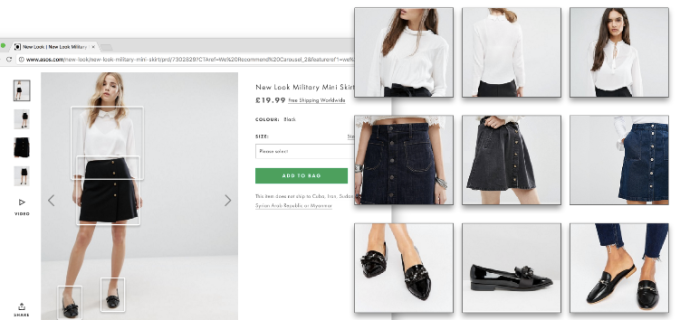 5. Your shoppers don't trust your brand  
While the increasing number of online stores are definitely giving shoppers more brands to choose from, it has also created a little skepticism in them. They don't entirely trust every brand they see on Instagram or that is being promoted to them through paid campaigns. They want more validation to know the brand is genuine.
And no, we're not talking about adding security certificates on your store. Those may reassure the shopper of a secure transaction but are not enough to convince them into making a purchase.
Let's just go back to the fact that people trust people, not ads. A whopping 74% of consumers trust a recommendation that comes from their friends or family, over an advertisement they see on social media.
What can you do? 
Add more social proof to your store. Right from ratings, reviews, testimonials to user-generated content, that's what the online shoppers are looking for now! Tools like Yotpo enable you to set this up easily and even create engagement campaigns to nudge more of your customers to share their feedback openly on your store.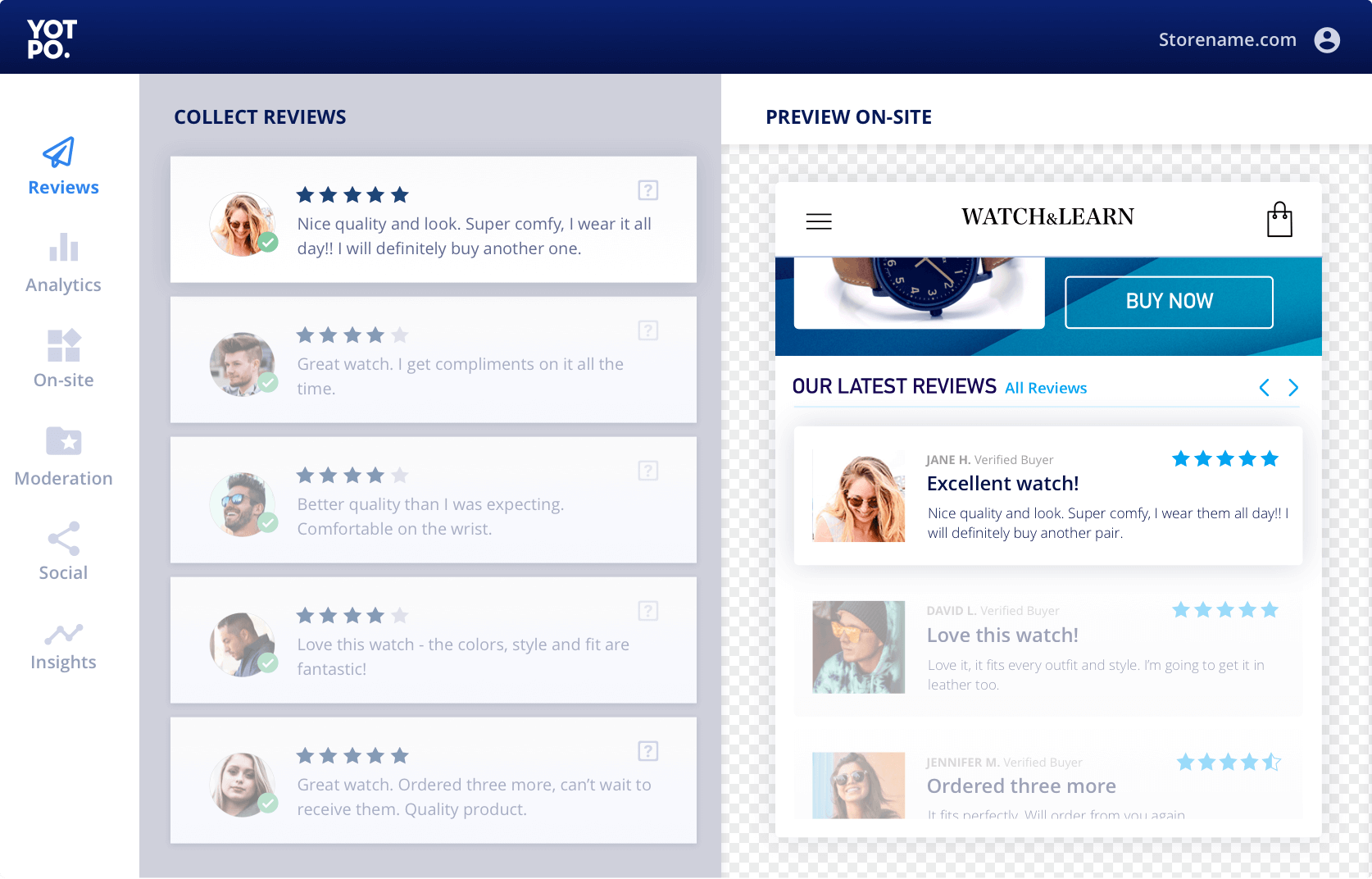 6. You're not using retargeting or remarketing 
Let's face it, you don't just see a product on social media and go purchase it on the first visit to a store. You're not sure if the product is good, you're not sure if you're impulse buying or you really need the product and you want to explore the other options available to you. But once you leave a store, there's a high chance you don't come back to it – you may not remember the brand's name or where you even saw the product.
So if you're not re-engaging this interested shopper, you can't increase the eCommerce conversion rate.
What can you do? 
Set up retargeting campaigns on the search engine and social media to remind the shoppers of what they have left behind. It might seem like you're stalking them after they leave the site, but it is the only way to increase brand recall and re-engage them to bring them back to your site.
Your retargeting ads could offer an additional discount to these shoppers or even recommend products from a similar range. The idea is to engage the shopper before they forget about your brand or lose interest in the product they were intending to purchase.
Tools like Shoelace and Instaon help you do this seamlessly. You can set up not just your retargeting campaigns, but also acquisition campaigns and put them on auto. The tools take care of the optimization based on the changing consumer data to drive maximum traffic to your store and increase the eCommerce conversion rate.
7. You're not offering shopping assistance 
What's the one thing you like about going out shopping? The ability to try out the product you're interested in and ask for help where need be. Sometimes even the jumpy salespeople we meet at stores are a blessing when looking for products. That's exactly what lacks in an online store and that's another cause of the low eCommerce conversion rate.
Now we understand that you can't be physically present next to an online shopper. We also know that's it's practically impossible to be online at all times. But when the shopper needs help, you give help.
What can you do? 
Implement a live chat feature and leverage Facebook Messenger marketing. The two platforms help you engage interested shoppers by offering them help at the right time with the right information. Be it sending them the size guide they can't locate or helping them discover a product that would go well with the one they're purchasing. Offering brick and mortar like shopping assistance will only help you increase the eCommerce conversion rate and at the same time, also increase your average order value.
Freshdesk, Flashchat, Octane AI and Tidio are a few tools that can help you set this up in minutes. Apart from assistance, they can be used to set up shopper engagement and cart recovery campaigns that will increase your revenue.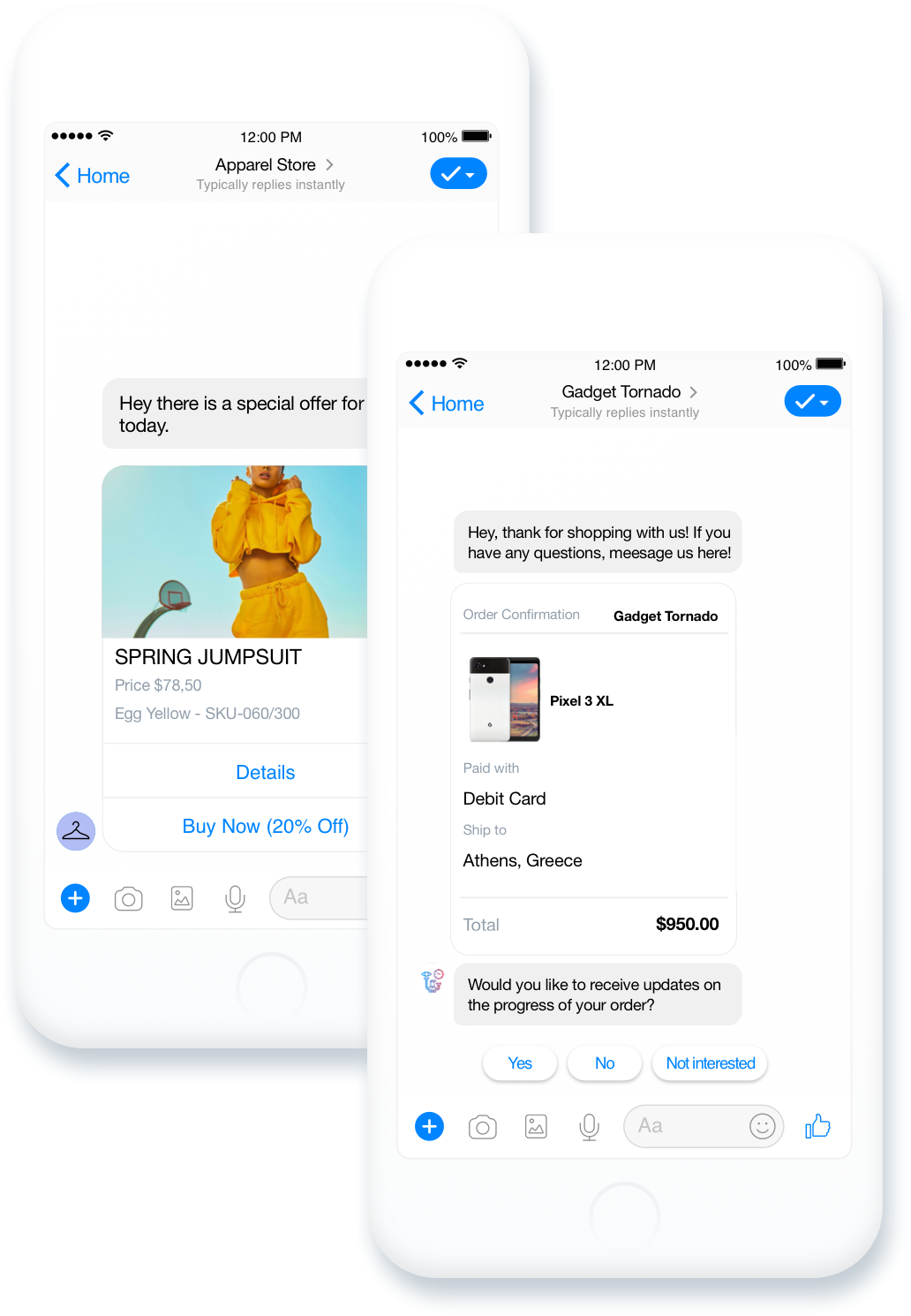 Increasing your eCommerce conversion rate 
Essentially all it comes down to is understanding who your shoppers are and what they want. The closer you are to understanding their needs and expectations from your brand, the higher is your eCommerce conversion rate.
For instance, when you know which social media channel they are more likely to engage with your brand through, you can focus on strategizing to leverage that before any other. Similarly, if you know that the shopper is looking for a discount on a product, you can set up a price drop campaign to nudge them towards making a purchase.
There is one strategy that fits all stores. There's definitely a lot many reasons that a store has a low eCommerce conversion rate. The above are just a few tried, tested and proven ways of using modern retail technology to increase the eCommerce conversion rate.
Ready to increase your eCommerce conversion rate? 
Start by removing competitors from your store.