Many holiday shoppers are searching for the right gift at the right price and are willing to try new online stores for better Black Friday deals. 
To adapt to holiday shopping behavior, brands need to safeguard the online customer experience. The slightest distress while shopping online can frustrate shoppers and make them leave your website. Sometimes, permanently.
To avoid this, it's important to identify and address shoppers' main frustrations. Key reasons for online shopping frustrations include:
Using invalid coupon codes

Too many illicit ads on the website 
1. Shopper Frustration Due to Invalid Coupons 
On average, about one-third of coupon or promo codes don't work. Amongst the most common reasons a coupon code does not work — it's expired, incorrect, non-transferable, or just plain bogus.
The frustration of finding incorrect or expired coupon codes creates friction in the online shopping experience. About 46 percent of shoppers abandon shopping carts because their coupon code doesn't work.
Such customer frustration is bad for business because:
You lose control of the journey 

Shoppers are exposed to competition 

Shoppers that find invalid coupon codes result in abandonment at the checkout page
Shoppers take more time and effort during the holiday season for searching and adding items to their cart during the checkout process. The frustration is palpable when the checkout page rejects the coupon code.
When shoppers see an offer code box on the cart page and don't have a coupon code, they will actively seek one online. This behavior has led to a rise in search interest such as 'best' and 'promo code'.
Searches around [retailer name] + 'discount' have also risen, in the later stages of the online purchase journey, according to Google.
Once customers have left your website, there is a chance that they may not come back. Perhaps they won't find a code but will find a better Black Friday deal elsewhere.
Coupon extensions contribute to shopper frustration.
Popular coupon extensions scrape your website for coupons and add them to their public database. 
Some of these may be limited use codes (for a specific time period or particular product) and may not be a part of your Black Friday's eCommerce strategy.
Also, coupon extensions automatically add coupons to the checkout page. So, if such limited code is applied, the code won't work and result in shopper frustration.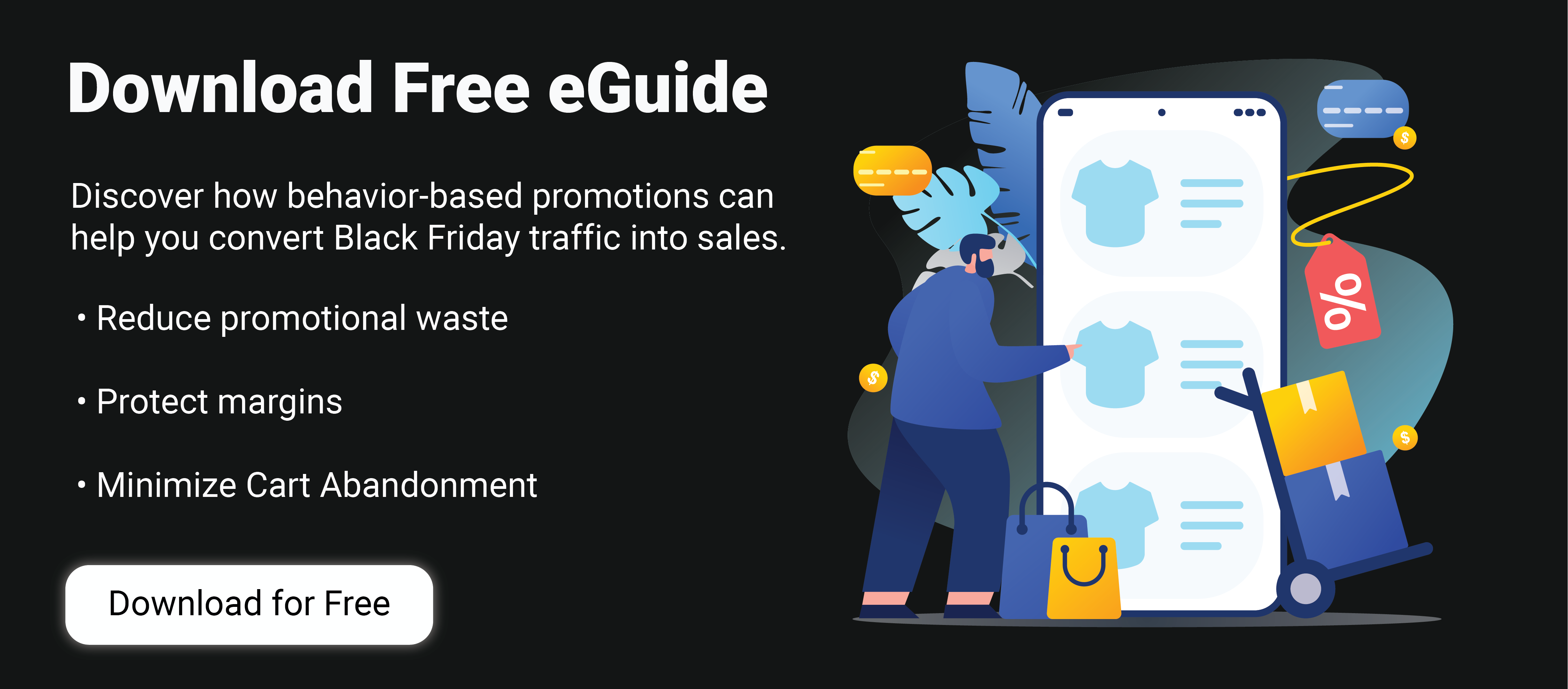 Skip the frustration with behavior-based promotions. 
Think about behavior-based promotions as a way of understanding shopper frustration and intent to leave your website. Once that moment of frustration is identified, you can use behavior-based targeting to alleviate shoppers' needs.
With our technology, you can pair frustrated shoppers with alternate coupon codes which can be presented through on-site messaging.
Key benefits of behavior-based promotions:
Fewer abandoned carts

Promotional cost savings

More sales
Our solution also recognizes when shoppers are using coupon extensions and blocks them from automatically injecting promo codes.
2. Unseen Frustration Caused By Ad Injections
The majority of shoppers are frustrated by "too many ads" when shopping on mobiles and desktops. Holiday shoppers have very little patience for such injected ads that disrupt the online experience. 
The problem with such intrusive ads is that online retailers do not see them at all, but their customers do. That's because ad injections involve inserting ads on shopper browsers and devices without their permission. 
Moreover, shoppers believe that these unwanted distractions that pop up while visiting an ecommerce site are displayed by the online retailer; not because of ad injections installed knowingly or unknowingly by shoppers on their browsers. 
These unwanted ads are especially harmful keeping the holiday season in mind; when shoppers are visiting other ecommerce websites browsing for a better deal or offer. Their attention span is short and patience even shorter for intrusive ads.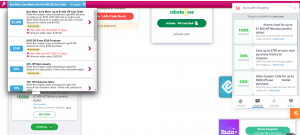 How ad injections harm the customer shopping experience
The injected ads include pop-ups, banners, product ads, and price comparison ads. Most of these ads promote products sold by competitors. So, when shoppers click on an ad, they are redirected away from your website to a competitor's website.

About 5 to 10 percent of web sessions are injected with unauthorized ads. The numbers can spike upwards to as high as 20 percent during the Black Friday / Cyber Monday weekend and the winter holiday season.

Ad injections negatively impact brand reputation. Certain ad injections promote adult content or online gambling. At the same time, shoppers feel that pop-ups, banners, and product ads compromise their privacy.
Our approach allows brands to block ad injections in real-time. By fighting these unwanted ads, you can prevent customer journey hijacking and protect the website's customer experience.
Conclusion 
With holiday promotions beginning early, shoppers are going to plan their shopping before the Black Friday and Cyber Monday weekend. This is the right time for you to prepare your website for managing shopper frustration and delighting them with a frictionless customer experience.
To know how to manage ad injections and invalid coupons, connect with us for a free website analysis.