We started with a simple goal to help online retailers recover their lost sales using a simple logic – Remove shopper distractions. Increase conversions.
We proved our theory right three years (and more) of working with the likes of Puma, Jabra, Nine West, Kirkland's, and many other global brands. The brands were not just able to increase their online store's revenue per session by almost 10%, their shoppers remained more engaged too.
You can read all the success stories here.
But that's not all.
We just added another feather in our cap by bagging the title of 2019's Most Innovative Ecommerce Conversion Optimisation Platform, by the reputed CV Magazine.
Giving pats on our back, here's a little about what BrandLock is and why modern online retailers absolutely need it.
What is BrandLock?
BrandLock is a conversion optimization suite that enables online retailers to increase their revenue.
With two products – Shield and Engage, BrandLock aims to remove shopper distractions caused by browser adware and engaging price-sensitive shoppers at the right moment.
Shield
The aim of Shield is simple – Remove shopper distractions. Increase conversions.
A typical online shopper uses at least ten browser extensions and web apps. These extensions often inject adware into the consumer's browser.
This, in turn, results in unauthorized promotions like competitor ads, adult content, spam pop-ups, video content, and other distractions showing up on your site.
So while you think your product pages and checkout are well optimized for conversions, the truth looks like this: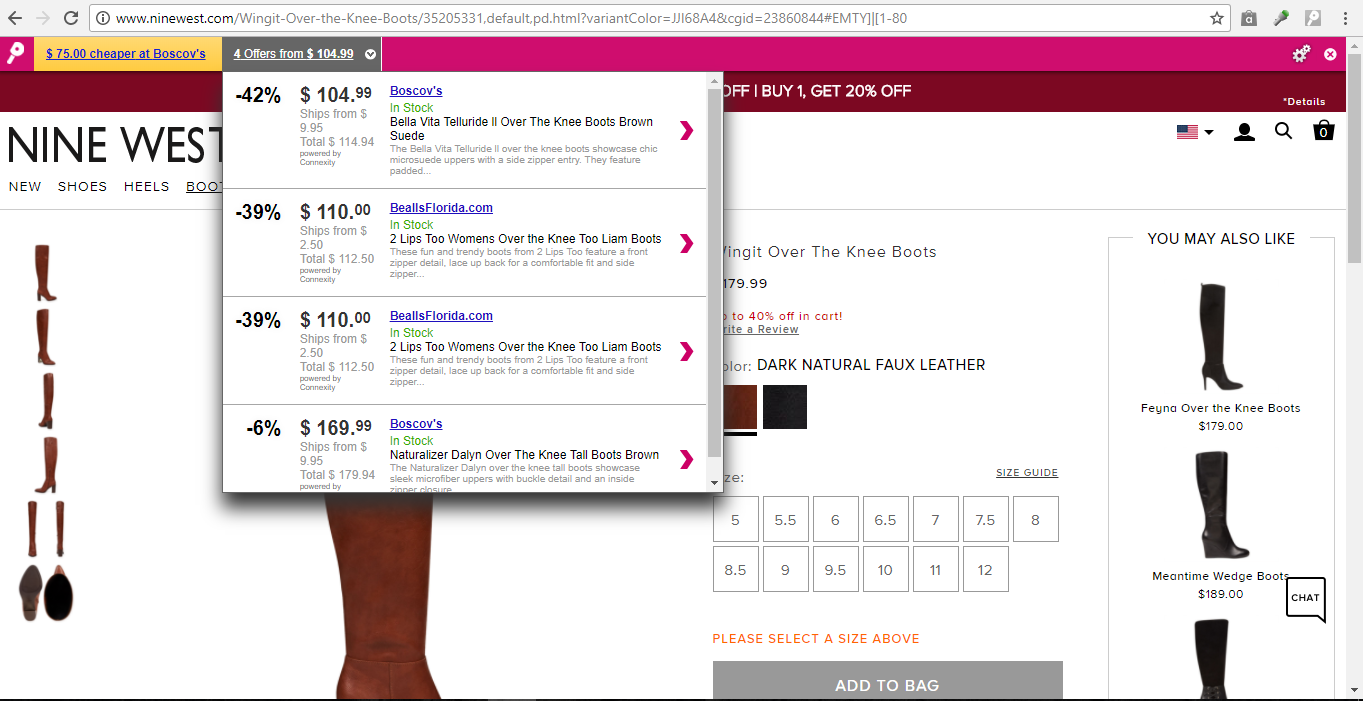 Shield uses the power of machine learning and works with a team of R&D experts to monitor 13,000+ adware strains daily. Identifying and categorizing this adware, Shield predicts the distractions they might inject. It then disables them proactively before they even show up on your site.
So now your site looks exactly the way you want it to: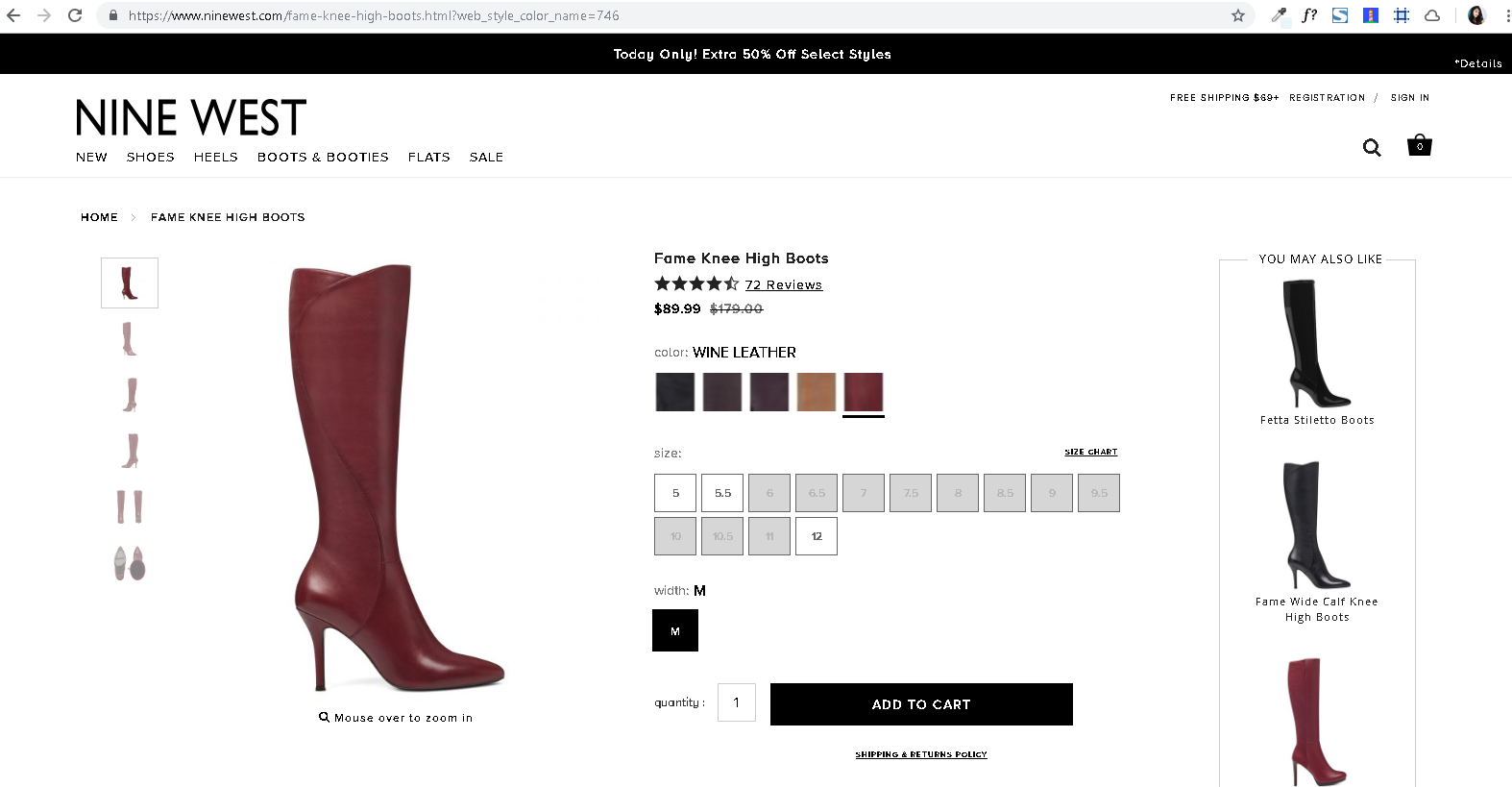 With a distraction-free on-site experience, the shopper is now more focused on what you have to offer.
Global brands have been able to achieve:
360% more product page views
10% increase in revenue per session
16% increase in conversion rate
7% decrease in cart abandonment
Engage
This one's a new product in our conversion optimization suite. And the theory behind this is simple too: Identify and engage coupon shoppers to increase conversions.
A typical online shopper will always look for better deals and discounts that he could avail of on a purchase.
While there's no stopping them, you can make sure that they first explore all the offers your store has to make. Letting them go find discounts on the search engine, is like giving your competitors a chance to acquire a customer who could have been yours.
Engage identifies your price-sensitive shoppers. It then uses smart promotions to engage these shoppers in real-time before they make a coupon run.
Using a smart overlay, it shows them all the ongoing offers on your site. This immediately hooks the shopper's attention again and prevents them from leaving your site.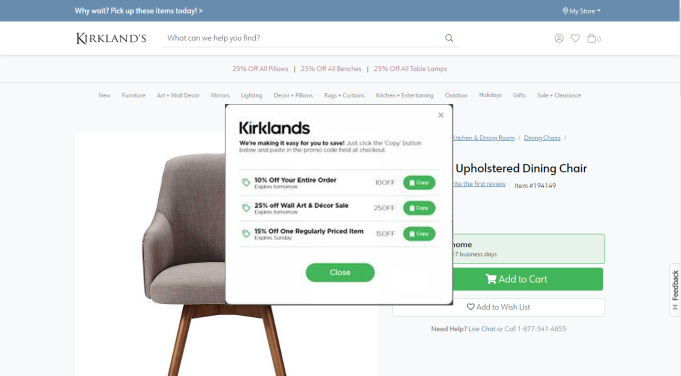 With Engage, brands have been able to:
Reduce cart abandonment
Reduce product page abandonment
Increase conversions
Increase revenue per session
Where are we taking BrandLock?
We're definitely not stopping here.
We're building out a conversion suite that will help retailers truly understand their shoppers and customers.
Our goal is to work with our customers to increase their revenue month on month.
And we'll be going the extra mile to make this happen.
With the title of 2019's Most Innovative Ecommerce Conversion Optimisation Platform from the CV Magazine, we're only more motivated to keep going.
To know more about what we're building or how your retail store can increase revenue with BrandLock, contact us today.